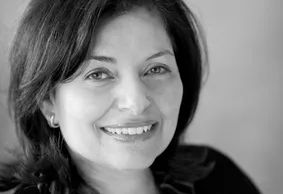 I hold a Bachelors degree in Science and Chemistry, Medical Doctorate degree from Cairo University of Medicine and a Masters of Arts in Clinical Counseling from Ashland Theological Seminary. I have also been an adjunct professor in the counseling program at the Houston Graduate School of Theology. I ama licensed Professional Counselor and I hold a professional membership in the American Counseling Association.
Clients come for help because they have crises, troubles, and doubts, lost perspective, difficulties, frustrations or concerns that put them in emotional turmoil with no clear cut-solution.
My goal is to establish and maintain a professional but emotionally empathetic relationship in which equality and cooperation will allow clients to explore their needs, perspectives and goals. It is my objective to provide a caring compassionate and trustworthy connection for each client that I work with in a safe nonjudgmental way. I use an integrative approach to counseling which takes into account psychological, social, biological and spiritual dimensions of each client.
Based on my training, education and experience, I have found that Cognitive Behavioral, Person-Centered and Psychodynamic therapies best address the client's needs. I work with people that may be hounded by self-doubt, tortured by unreasonable fears, struggling with stress and anxiety that accompanies serious illness, or grieving a significant loss, addicted to alcohol and drugs, involved in failing marriages, or even experiencing professional burnout.
There can be many causes for these types of issues whether due to personal behaviors, office politics or disruption in the economy, confusion or finding it hard to adjust to a new place or culture, midlife crises, loneliness and isolation with no family or friends, I try to assist clients to address these serious problems and situations by exploring fresh perspectives, developing new coping skills and innovative ways to tackle baffling problems.
I can also help the client to focus on how unused potential can lead to missed opportunities and develop skills that will lead to better outcomes in the future. It is not the question of what is going wrong but of what could be better and exploring ways as to how to go about accomplishing that goal.
I always strive to carefully pay very close attention to my client's thoughts, feelings, and behaviors, while respecting my client's worth and dignity even if she or he does not recognize it. I use active listening skills to create an atmosphere of understanding and do my best to convey care, concern, respect, trust and healing for my clients.